(Photo courtesy of Nez Perce County Historical Society)
Robert Schleicher, looking across his Lewiston vineyard in 1909.
A year later Nez Perce County was voted dry, a full 10 years before national prohibition swept across America.
Lewis-Clark Valley History
Frenchman Louis Delsol plants first commercial vineyard in Lewiston, Idaho and the Lewis-Clark Valley.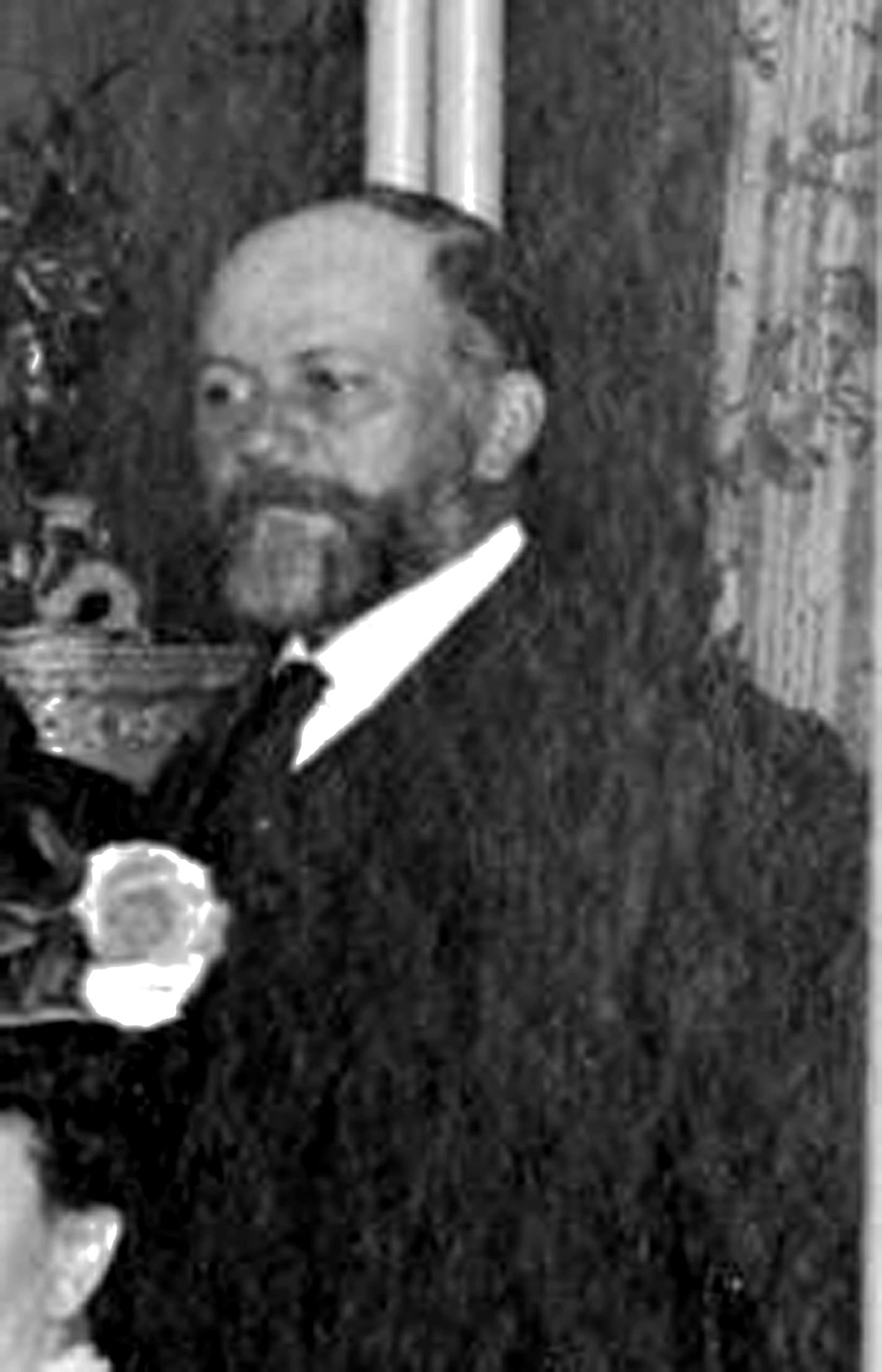 Alsatian Robert Schleicher plants vineyard 3 miles east of Lewiston, Idaho.
Few people, even those of us living in the Lewiston Clarkston Valley, realize that this area was a prime grape growing and wine producing region over 100 years ago.
The first grapes were brought into the valley by French born Louis Delsol. Delsol probably first passed through Lewiston in the late 1860s on his way to the nearby gold fields. He returned a few years later and bought some land that included what is present day Clearwater Paper. In 1872, he imported the first grape cuttings to the valley and established his vineyard.
He was followed by Robert Schleicher, also a Frenchman, who arrived in Lewiston in 1872 after mustering out of the US Army at age 21. In 1883, he acquired land on the south side of the Clearwater River about 3 miles east of Lewiston and here he planted his vineyard. By 1900 he may have had as many as 80 acres in grapes.
German born Jacob Schaefer arrived in New York in 1887 at the age of 20. By the Fall of 1903, he had worked his way to Lewiston and acquired 160 acres of land near Lenore where he planted grapes and 20 acres in Clarkston where he built his winery.
These three men shaped the early wine industry in the Lewiston area and they were all producing quality wines in the early 1900s We know from an article in the Lewiston Tribune, dated Oct. 28, 1908, "…40 varieties of grapes are grown in Lewiston…Wine made from these took 18th prize among 800 of the world's competitors. These grapes have taken the first prize over California in the last three great world's fairs." And there are other articles during those years that attest to the award-winning wines produced in the Lewiston area.
So you may ask " What happened?" In one word, "Prohibition." By 1909 various counties were voting themselves dry and 1916 brought the arrival of statewide prohibition and the demise of a promising wine industry.
Bartenders at Sloppy Joe's bar pour a round of drinks on the house for a large group of smiling customers as it was announced that the 18th Amendment had been repealed and Prohibition had been removed from the US Constitution after 13 years, Chicago, Illinois (Photo by American Stock/Getty Images)
The Repeal of National Prohibition was celebrated on December 5th, 1933 and we celebrate this day every year at the winery. Ironically, Louis Delsol died three years later on Dec. 5th, 1936. We like to think that Louis was celebrating this wonderful anniversary with friends and family on his final day.
This is a much shortened version of a excellent article by Robert Wing entitled, "History of Wine in Lewiston." For anyone interested in that history, we would very much recommend reading the entire article. It is available at the Nez Perce County Historical Society.