King (or Queen) of Platinum!
Greetings, fellow wine lovers! We made the King of Platinum list (or Queen of Platinum in our case)! Coco is the first head female winemaker and first Idaho winemaker to accumulate 10 Platinum awards! A winery gets on the King of Platinum list once they receive 10 Platinum medals. Our 2014 Coco's Reserve Cabernet Sauvignon received a Platinum in the most recent judging, bringing our number of Platinum medals received to 10! The Platinum Judging is conducted by Wine Press Northwest every October. Wines are only invited if they had previously received a Gold or Double Gold medal in a previous competition during the same calendar year. This is the most prestigious wine judging done in the Pacific Northwest. We are honored to be on this list among so many great Northwest wineries! Some of our favorite fellow wineries on this list are Reustle-Prayer Rock Vineyards, Walla Walla Vintners and Smasne Cellars.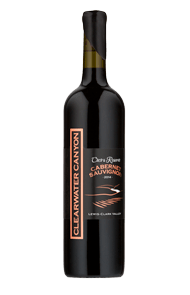 The 2014 Coco's Reserve Cabernet Sauvignon is made from grapes 100% grown in the Lewis-Clark Valley. Vineyard sources were our estate Umiker Vineyard, Arnett Vineyard, and Rock n'J Vineyard. This wine received a Gold medal at the 2017 Cascadia International Wine Competition to qualify for the judging. We are sold out of it at the winery, but our 100% Lewis-Clark Valley 2015 Louis Delsol Cabernet Sauvignon is now available!
This is what the judges had to say about it:
Clearwater Canyon Cellars 2014 Coco's Reserve Cabernet Sauvignon, Lewis-Clark Valley • $42 Co-petitioners of the Lewis-Clark Valley appellation, Coco Umiker and her viticulturist husband Karl used only L-C Valley fruit for this heady Cab – Rock 'n J, Arnett and their estate vineyard. Distinctive and delicious, it's approachable yet ageworthy as dusty dark fruit, mint, basil and lavender flow over beautifully textured tannins. (151 cases, 14.7% alc.) Award: Cascadia International Wine Competition (gold).
In addition to the Platinum we received in the competition, our 2015 Carmenère received a Double Gold, adding to its impressive pedigree. To receive a Double Gold, every judge in the panel must award a gold medal to the wine. The Carmenère has received four consecutive Platinum medals, with the 2014 vintage being awarded a Double Platinum. The grapes are 100% grown in the Horse Heaven Hills at Phinny Hill Vineyard. This vineyard is owned by the Beightol family in Alderdale. The 2015 vintage is still available at the winery, but we are almost sold out!
Out of the 660 wines entered in this year's judging, 200 Platinum awards were given. Wine Press Northwest is a part of the Tri-City Herald in Kennewick, WA. The publication's annual Platinum Judging started 18 years ago. Wines from Idaho, Washington, Oregon and British Columbia are invited to the competition after they wine a Gold or Double Gold medal in another reputable competition. To read more about the 2017 Platinum Judging, click here.