Featured Artists at the Winery
Jason Goldammer & Lynne Guillot will exhibit photographs from their collections during our upcoming Fall Release.
Jason Goldammer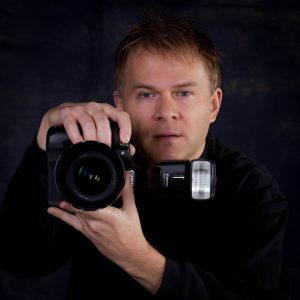 Jason has been a professional video producer and photographer in Lewiston, Idaho for more than 20 years.  He has earned 4 Telly Awards and 3 Aurora Awards including Best of Show for his work on "From This Corner"; the story of LCSC's Center for Arts and History building, originally known as the Vollmer building.  His other award winning works include a series of videos documenting 4 of the 6 Native American Tribes in Idaho.  Jason has also expanded his love for the visual arts into still photography, winning a national Nikon Challenge award.  His creative imagery has been seen throughout the Northwest region on PBS and local television.  He has also worked with Janet Kern, a New York based film maker in the creation of, "Horse Tribe", a story about the Nez Perce horses.  To him, taking photographs is more than capturing a moment in time — it's sharing an experience without words. Jason will be exhibiting select photographs from his eclectic collection.
Lynne Guillot
Lynne is our dear friend and fellow wine lover. She is an award-winning, fine art photographer living in Lewiston,
Idaho. She exhibits and sells her work in galleries throughout the Pacific
Northwest. Lynne has been selected to participate in many juried, mixed media
exhibitions where she has received Best of Show, Best of Class and People's
Choice awards.
Lynne specializes in travel, scenic, nature, abstract and macro photography and
has traveled extensively throughout this country and many others. Her travels
have influenced her work by the diversity of subjects she has seen and her
desire to share them with others. She looks to capture subjects when they reveal
something about themselves that is unknown or may be easily missed. She
strives to expose the beauty and nature of a subject. Photographic medium is her
tool she uses to enable a subject to express itself with vivid color and dynamic
symmetry and create a connection between the subject and the viewer.
Lynne's latest project focuses on photographing the life cycle of the Umiker Vineyard, Clearwater Canyon Cellars' estate vineyard.  The interest in this project comes from her appreciation for all aspects of wine and wine making. Many people drink and enjoy wine but most people never see the birth of wine. Her 'In the Vineyard' exhibit visually demonstrates the development of the grapes we enjoy in a glass of wine. Her exhibit is presented on a variety of printed media that best showcases the subject.